We are PRINCIPAL.
Since 2003.

We provide you with top IT services and business solutions across Europe and North America

400+

experts on projects

150+

clients

33 mil. €

turnover in the last year
Our portfolio
Get the innovation and technology to deliver your vision
Benefit from the experience of nearly 4,000 IT experts in our network. We can help you achieve your business goals, expand your company's potential and accelerate the process of technological innovation.
Turnkey projects
Get a partner to design your entire IT solution. We align technology to support your business goals. We will design a suitable solution, manage the development process, ensure the quality and testing of applications and implementation. After the handover, we remain available for user support and minor development.
System integration
Tailor your IT infrastructure to your needs. We can help you integrate software solutions that align with your business priorities. We are here for you from the analysis to the design of the optimal solution.
Consultation
Find out how you can increase your company's potential and competitiveness. We will help you with your company's digital transformation strategy and its actual implementation. We'll be your guides through the transition to new technology and set up more efficient processes to help you reduce the cost of your existing IT infrastructure.
Outsourcing
Get the expertise you need on your team. We will build a comprehensive team of IT specialists for you or provide the necessary expertise with the help of our IT expert. Thanks to our own network of IT experts, we can provide outsourcing in the Czech Republic and Slovakia, as well as in Europe and North America, in the form of nearshore or offshore centres.
Expert know-how
We continuously bring technological trends from our respective fields into our solutions and products. We help digitalize banking, telecommunications, utilities, public space or healthcare and develop products according to Industry 4.0 and IoT. You can use this experience too.
Our stories
We are professionals who take pride in our work

Vojtěch Dušek
Business Development Manager
"Based on the relationship, we were recommended to consult on the topic of an external IT specialist supplier. Thanks to the fair terms of cooperation and friendly communication, we were able to define the area we have already started with - testing."

Dušan Rybanský
Account Manager
"As a proven supplier to our client, we were invited to tender for their subsidiary. This was a key position preparing a testing strategy. We have deepened our cooperation to the level of a preferred supplier of testing capabilities."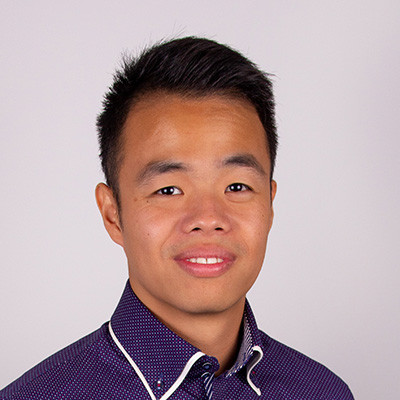 Minh Duc Pham
Test Analyst
"When I started working as a Tester, I was a complete beginner in the field. Thanks to PRINCIPAL's Test Camp Academy, I got the basic knowledge I needed to start my career in testing. PRINCIPAL supports me with his friendly attitude, professional behavior and educational support. I started as a Test Junior in Cetin and gradually worked my way up to the position of Test Analyst in Sazka. Thanks to the cooperation with PRINCIPAL, I am now focusing on the position of Test Lead."

Daniel Drašar
Technical Leader,
Technical and Team Leader
"In 8 years at Principal, we have managed to build a web team that today takes care of more than 10 projects simultaneously, from intranet and web presentations to client applications for e.g. the Academy of Sciences, NPI (Ministry of Education and Science) and the Holstein Cattle Breeders' and Concrete Companies' Associations."